Currently, Overseer is primarily purchased on our website via Paypal. We also support purchase orders for those that wish to pay that way. Some people may not want to create a Paypal account, and that's OK. The shopping cart system lets you pay with a credit card without logging in or creating a Paypal account. Follow these steps to order Overseer without creating a Paypal account:
1. Select the product on the http://www.overseer-network-monitor.com/Pricing.aspx page, and click 'Purchase':

2. Next, confirm your information and click 'Checkout' on the shopping cart screen:

3. This will present you with a screen that allows you to either login/create a paypal account, or pay with a credit or debit card without creating an account. To do so, click "Don't have a Paypal account?"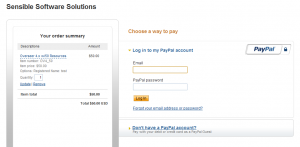 4. This should then bring you to a screen where you simply enter your credit card information and submit your order, as you would in any other shopping cart: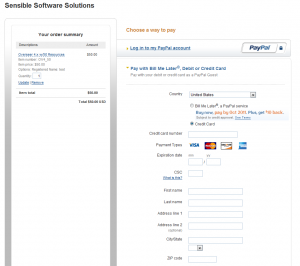 This should allow you to easily purchase Overseer using any valid credit card, and won't require you to create a Paypal account that may never be used again.
---